Carrie Fell
Carriefell.com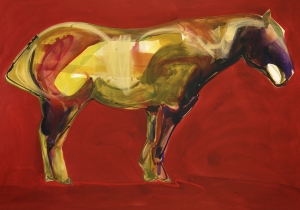 "Best of Show"
Hand Painted Edition 43" X 61" Giclee Fine Art Reproduction Scanned from the original artwork on a high quality ECLIPSE scan. Reproductions are created on an IRIS printer producing a resolution ...
more
...
"Best of Show"
Category:
Limited Editions
Media:
Giclee Hand Embelished
Edition Size:
50
Framed:
Gallery Wrapped
Availability:
Contact Gallery
Currently none available but contact us and we'll see if we can find one for you!
Contact: Sales@carriefell.com
or fill out the contact form.